New
This exclusive analysis will help you to understand competitive environment for vitiligo therapies, the key biotech companies involved in vitiligo drug development, along with its clinical trial status, pharmacological action, agreements and collaborations, and stock price trajectory. A report like this would cost $2,000 minimum elsewhere, but as a friend of VR Foundation, you can read this free.

Disease
Vitiligo is a life-long, non-contagious, immune-mediated, systemic disease affecting the largest body organ and other vital systems. The actual cause for vitiligo is typically unknown; it is believed to be due to genetic susceptibility that is activated by emotional distress, environmental factors, certain chemicals or toxins, altered cellular environment, physical skin damage, impaired digestion or hormonal changes. In more than 50% of cases, the disease onset is prior to the age of 20 years, and is progressive especially in the first 10–20 years. Vitiligo signs and activity vary considerably from person to person, and it is usually progressive.
The average prevalence of vitiligo is between 0.4% to 2.1% of the world population, but local numbers may vary from 0.004% to 9.98%, depending on the region and age group. The estimate of vitiligo prevalence in the USA is close to 0.5%, with spikes up to 1.5% in certain ethnic subgroups. However, the data available on the USA does not come from good population-based studies but rather from isolated, local studies and their projections, therefore are not truly representative of the entire vitiligo population. The total number of people suffering from vitiligo is estimated at around 65-95 million people worldwide, however, treatment seeking population numbers would be quite different in different countries due to prevalent skin color and social stigma attached. More about vitiligo
Therapies
There's currently neither a cure for vitiligo, nor a universally accepted method for limiting the spread of the disease. Visible symptoms are temporarily reversible with a range of treatments, and their combination works far better than a monotherapy. However, none is licensed specifically for vitiligo — in the EU or the US — and it is not possible to predict what will work best for which patients. The choice of therapy is often characterized by trial and error. Simply put, patients can do one of three things with vitiligo: try to restore pigmentation, camouflage the white patches, or destroy the remaining color to have all-white skin.
Vitiligo therapies today are mainly represented by the off-label use of corticosteroids and calcineurin inhibitors, both as monotherapy and combination therapies. These therapies act by diminishing the cellular immune response. Corticosteroids and calcineurin inhibitors constitute the first line of treatment and are most effective in an early onset of the disease.
The most common second-line therapy is a combination of corticosteroids , calcineurin inhibitors, and narrow-band UVB phototherapy to stimulate melanogenesis. By sticking to the proper treatment protocol over 8-12 months, 75% of patients can achieve a near-complete repigmentation. Unfortunately, white lesions frequently reappear when treatment is discontinued, with relapse occurring in nearly half of all patients within 4.5 years of stopping treatment.
Combination therapies contribute the most toward the vitiligo treatment market size, which is expected to reach $2B by 2026 (that may seem large, but compare it to aesthetic devices with its $19B or psoriasis with its $38B share of the market and you get some perspective).
A plethora of moderately effective combination therapies have always been a restraint to new vitiligo drug development. However, it's expected that the dynamics of the vitiligo market will change rapidly in the next three to seven years, as both big and small biopharma companies have started to focus on the development of targeted treatments for vitiligo.
Repurposing of the existing molecules or drugs is the fastest way to introduce new therapies for vitiligo – to the tune of probably $150-$200 million. By contrast, new drug development requires close to $1 billion investment and takes 12-15 years.
Companies
The top key players in the vitiligo market today are Incyte (topical Ruxolitinib) and Pfizer (PF-06651600 as JAK3 inhibitor), both with active clinical trials (Phase III and Phase II, respectively) underway.
Other companies with mainly off-label vitiligo products include Allergan (Prostoglandin), Astellas Pharma (Protopic), Accord Healthcare (Tacrolimus), Bausch Health (Methoxsalen), Belcher Pharmaceuticals (Tacrolimus), Bristol-Myers Squibb (Abatacept), Celgene (Apremilast), Glenmark (Tacrolimus), Dr. Reddy's Laboratories (Melgain), Mylan (Pimecrolimus), Panacea Biotec (Pangraf / Tacrolimus), Pierre Fabre (Fluorouracil), Philadelphia Pharmaceuticals (Vitilase / pseudocatalase), Puneet Laboratories (Albaquin), Salix Pharmaceuticals (Azathioprine), Sesderma (Vitises) and Strides (Methoxsalen).
For all the optimism surrounding vitiligo therapies from these big pharma companies, my major concern is about their side-effects and short-lived therapeutic effect. Smaller biotech startups may hold more hope for vitiligo patients and are most attractive for investors in the life sciences industry.
New Developments
Drug candidates that have entered into clinical trials or pending approval by the U.S. Food and Drug Administration (FDA) are often said to be "in the pipeline." A biotech company's pipeline of up-and-coming products is a critical factor in evaluating its market potential. This quick analysis of vitiligo drug pipeline may help you understand the trends shaping and driving the vitiligo market. Keep in mind that clinical plans don't always come to fruition and sometimes biotech companies can suffer at the hands of regulatory decisions from the FDA.
Ache Laboratorios Farmaceuticos reportedly set aside $100M for vitiligo candidate drug ACH24, expected to complete trials in 2023. Specific details not yet available. The Brazilian regulatory agency - ANVISA - has requested in 2016 the cancellation of the Phase 3 study for conducting a Phase 1 study first.
Aclaris Therapeutics' lead drug candidates for vitiligo are ATI-502 and ATI-1777, respectively a JAK1/JAK3 inhibitor — currently in Phase II clinical trial (due date September 30, 2019) — and IND-enabling studies. The company (market cap $44.963M) appears to be burning cash quickly, with uncertain prospects. Company stock went from $15 down to $1.08 per share since last October, with lows at $0.74/share. The major concern here is an ongoing investigation of whether the Company issued misleading statements about risk and efficacy of one of its products, and class action lawsuit.
Arcutis Biotherapeutics in-licensed SHR0302, the active ingredient in ARQ-252, a potent and highly selective inhibitor of janus kinase type 1 (JAK1), from Chinese company Jiangsu Hengrui Medicine Co. Many signaling molecules rely on the JAK pathway — especially JAK1 — which plays a central role in immune system function. Arcutis believes this compound has a promising treatment potential without hematopoietic adverse effects typically associated with JAK2 inhibition. Arcutis anticipates initiating a Phase 2a study in the second half of 2020 to evaluate ARQ-252 as a potential treatment for vitiligo. The privately held company raised $166M to develop three dermatological drug candidates.
Arrien Pharmaceuticals develops an orally available JAK3 inhibitor ARN-4079, which targets unique Cys909 residue at the gatekeeper position. Company is privately funded to the tune of $2M. The company plans to file for IND to treat vitiligo, rheumatoid arthritis, atopic dermatitis and other skin diseases. It is currently seeking partnerships that will help it fulfill IND-enabling studies and Phase I clinical trials. It is unclear whether Arrien's collaboration with Boston Pharmaceuticals (see below) also covers vitiligo, which would create a potential conflict of interests.
Avita Medical's technology creates an autologous suspension from a piece of the patient's own normal skin in under 30 minutes, to spray pigment-producing cells onto vitiligo lesion. The technology works best on stable vitiligo. The company is pushing into the new markets like China, home to 12 million vitiligo patients. In January 2020, Avita received FDA approval to evaluate the safety and effectiveness of the RECELL System for repigmentation of stable vitiligo lesions. Share price floated between $1.06-8.58/share over the last year, but the company still burns cash at a high rate. Stock is trading on NASDAQ, with the current market cap of $786.12M.
One year ago, AXIM Biotechnologies filed patent application for a method to treat vitiligo with a topical composition containing cannabidiol and cannabigerol, but this drug candidate — AX-1602 — didn't appear in the company's pipeline. Results of only one proof-of-concept study conducted with one participant perhaps weren't convincing enough, and company is developing cannabiod-based products for other indications. Market cap $40.648M. Stock price bounced between $0.46-$2.50/share over the last year, and currently sits at $0.66/share.
Bioniz Therapeutics / Almirall has leveraged its proprietary multi-cytokine inhibitor platform technology to develop BNZ-1 for an immuno-dermatology franchise in vitiligo, cutaneous T-cell lymphoma and alopecia areata. The lead product candidate has completed Phase 1 SAD and MAD clinical trials in healthy volunteers and is currently in Phase1/2a clinical development in CTCL. The closing of the option agreement by Almirall to buy Bioniz for $62M, plus additional milestone payments and royalties, will result in the generation of a Bioniz NewCo sometime in 2020.
Boston Pharmaceuticals in-licensed topical compound BOS-475 (formerly GSK3183475) to treat vitiligo and psoriasis, which GSK put up for auction after the new CEO restructured the company's R&D activities. This Phase I-ready compound is a small molecule inhibitor of Bromodomain and Extra-Terminal. It reduces the expression of pro-inflammatory mediators, such as IL-17 and Th1-associated chemokines.
Castle Creek Pharma does not explain its development plans for CCP-070, other than to say it is in the preclinical stage for a 'rare dermatologic condition' (arguably, EPP) and vitiligo. Castle Creek licensed these tri- and tetra-peptide melanotropic analog series from Prof. Abdel-Malek at the University of Cincinnati a few years ago. Promising peptide structures are small enough to achieve dermal penetration after topical application, but Castle Creek will have to do all the preclinical toxicology from scratch. While a topical drug is easier to develop, it still does not guarantee the systemic effect required to eliminate vitiligo from the body, like TT-01 (see below). Company privately raised $71.8M to date.
Clarify Medical has developed a portable NB-UVB device connected to an app on the patient's own smartphone to manage the dose, frequency, and duration of targeted light therapy. The treatment regimen is prescribed by the patient's physician but monitored and controlled by the app. The 'connected' Clarify System has been cleared by the FDA for localized phototherapeutic treatment.
Clinuvel's Scenesse is a first-in-class drug targeting erythropoietic protoporphyria (EPP), with an eye for vitiligo. In October 2019, FDA approved it for EPP. If all goes well with its three drugs – for EPP, variegate porphyria and vitiligo – experts say the company's median fair value is at $32.5/share; last year range was $10.60-26.75/share. Market cap $811.912M; outlook for next year seems pessimistic. Vallaurix, a subsidiary of ClinuveI Pharmaceuticals in Singapore, develops a smaller version of afamelanotide under code name VLRX001 for vitiligo, see here below.
Dermavant / Roviant Sciences is advancing a pipeline of treatment candidates for vitiligo, psoriasis and atopic dermatitis with Cerdulatinib, a dual inhibitor of the Janus kinase (JAK) and spleen tyrosine kinase (Syk) pathways. Hopefully, their topical JAK/Syk inhibitor (also named DMVT-504 or RVT-502, in-licensed from Portola Pharmaceuticals for topical indications) will move smoothly from 11-week-long Phase IIa study forward (started in December 2019, clinical trial recruitment is underway), and the company will turn its net loss of $255.3M to profit someday. The big troublesome issue on this name is the agreement with its investor NovaQuest.
A well-known Ruxolitinib from Incyte Corporation (market cap $15.982B) works on vitiligo by suppressing the overactive TH1 arm of the body's immune system, which is responsible for the depigmentation. Interferon-gamma, signaling through JAK1 and JAK2, is central to the pathogenesis of vitiligo; Ruxolitinib is a potent inhibitor of JAK1/JAK2. With all four doses of topical ruxolitinib most patients have reached over 50%, while one-third of patients had complete facial repigmentation after 24 weeks of Phase II trials. The safety profile is good, with no immediate adverse effects or application site reactions that reached clinical significance. Effects that were recorded include mild skin redness, irritation, and acne.
JN Biosciences' HuABC2 drug candidate is a humanized anti-CD122 IgG antibody that has a unique function to suppress CD122/CD132-bearing NK and memory T cells. Therapeutic activity of HuABC2 was demonstrated in mouse disease models for vitiligo, type I diabetes, alopecia areata, multiple sclerosis, and celiac disease. The company is seeking an out-licensing deal for HuABC2. Another drug that blocks the same CD122 receptor has been already tested, though not for vitiligo (see below.) Privately held company, funding rounds unknown.
Life Science Investments, a UK-based company with R&D facilities in Guayaquil, Ecuador is in the pre-clinical trials for VITILSI. This is the only plant-based, cosmeceutical formulation in the pipeline with antioxidant, anti-inflammatory and immunomodulatory properties, combined with melanogenesis-inducing properties of Coleus forskohlii root and Cassia alata leaves extract. Case reports show effectviness in acrofacial vitiligo but the ideal patient candidate isn't clear yet. The product rollout is expected soon, with an estimated price tag of $60-70 for a 40g tube.
Palatin Technologies filed patent application for melanocortin receptor-1 peptides (MC-1) back in 2013. Proposed indications included vitiligo and erythropoietic protoporphyria, but apparently it hasn't yet entered the development phase. A 52-week range for the company's stock is $0.59-1.78/share – currently $0.90/share; market cap $204.539M.
The initial focus of Rheos Medicines is on therapeutics that modulate metabolic pathways in immune cells — mainly CD4 and CD8 T cell subtypes. It's 'Program #1' is focused on suppressing T-cell effector responses for lupus and vitiligo, and according to the company's website is currently in 'drug discovery' phase. In early 2018, the company received $60M from Third Rock Ventures for a comprehensive drug discovery platform based on findings from its academic founders.
Rhythm Pharmaceuticals reported an 'undesired side-effect' of skin darkening during the clinical trials of Setmelanotide, which activates the melanocortin 4 receptor (MC4R) signaling pathway and is currently in Phase III for rare monogenic forms of obesity. Tanning effect is not to the degree that Clinuvel's Scenesse has, but killing uncontrolled hunger and vitiligo with one stone? Hmm… The stock is bouncing between $18-31.88 per share over the last year – currently at $21.20/share, with a market cap of $762.954M.
Temprian Therapeutics works on advanced, DNA-based treatment for vitiligo under the code name TT-01. This therapy uses a modified HSP70i developed by Prof. Caroline Le Poole at Northwestern and Loyola Universities, largely through $4M funding from NIH. Four needleless DNA plasmid injections are supposed to cause a long-lasting repigmentation across the entire body, even at distant lesions. The company has made it to the finals of the Nature Spinoff Prize (July 2020) and is actively seeking partnerships to advance TT-01 development.
TeVido BioDevices just launched TruPigment that allows physicians to provide skin cell transplants without making a costly investment in equipment and training. TeVido processes a sample of a patient's healthy living cells, which is then used in a skin cell transplant procedure back at the doctor's office. Skin cell transplants are a great treatment option for vitiligo patients with stable disease, but their number in the US is somewhat limited. Expansion into SE Asia would be a logical next step. Company privately raised $1.421M to date.
Vallaurix, a subsidiary of ClinuveI Pharmaceuticals in Singapore, develops VLRX001. This smaller version of afamelanotide — melanocortin analogue — can improve and prolong cellular activity. In short, afamelanotide increases melanin synthesis, thus decreasing the penetration of light into the skin. No other beneficial properties — e.g. anti-oxidant or anti-inflammatory — have been independently confirmed. This new topical drug candidate is intended for 'adjuvant maintenance therapy' in vitiligo patients — presumably those with darker skin types, Fitzpatrick IV-VI.
Vilacto Bio with its patented drug delivery system Lactoactive can contribute significantly to emerging therapies for treating a number of diseases, including vitiligo. However, the company stock is barely trading – sitting at $0.0002/share - with a market cap of $0.320M and negative outlook.
Villaris Therapeutics is a privately held company founded by Dr. John Harris and backed by British VC firm Medicxi to the tune of $18M. Villaris is developing a novel humanized anti IL-15R antibody to target depletion of resident memory T-cells. It hopes to license or discover a CD122 inhibitor and launch early human trials within the next year or two. Amgen took a similar approach with different IL-15 targets in sight for AMG 714, but later out-licensed it to Provention Bio for non-responsive and refractory celiac disease.
Conclusion
The value of each candidate in the Drug Pipeline depends upon its progress through clinical trials. Our Trial Hub provides you with additional information about a drug candidate, trial purpose, recruitment status, age restrictions, locations, and contact details.
It's taken me a lot of time and effort to put this report together, free for VRF loyal subscribers. But there's no rest for the wicked, as I'm already hard at work on my next report, concerning the insurance coverage, and price tag of novel vitiligo therapies. (Spoiler alert: it won't be cheap.)
The three largest Pharmacy Benefit Managers in the U.S. are collectively making prescription drug coverage decisions for over two-thirds of Americans. All have a general policy that they will automatically cover any FDA-approved drug that costs $100,000 or less per quality-adjusted life years (QALY). Which of the novel therapies could fit the bill? Stay tuned to find out.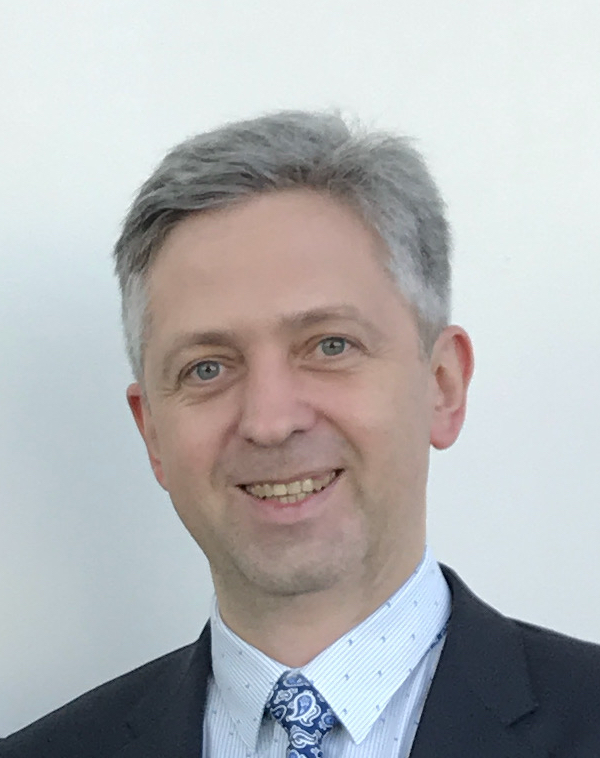 Yan Valle, CEO VR Foundation
All prices are in US dollars and all information is correct at the time of writing. This post by is general in nature, and does not constitute a financial advice. If you spot an error that warrants correction, please contact the author at yan@vrfoundation.org
Further Reading
"Emerging drugs for the treatment of vitiligo" has been published in the journal Expert Opinion on Emerging Drugs. This co-authored study comprehensively summarizes the current concepts in the pathogenesis of vitiligo with special focus on the cytokine and signaling pathways, followed by antioxidant mechanisms and repigmenting mechanisms.
If you haven't done so already, why not sign up to our monthly newsletter now?

What tests should be done?

A well-trained dermatologist should be able to diagnose vitiligo and distinguish it from contact leukoderma or more than twenty other conditions with similar skin appearance bas...