New
Dear reader,
Pour yourself a cup of fresh coffee or chai, because I've got something interesting for you:
Each month I review and summarize hundreds of vitiligo-related news articles and papers for this newsletter. Frankly, most of them are too technical, too boring or simply not clear enough to share with you in an email.
But it's still all important information. So, every now and then, I draw from all this data to create a report on a specific theme.
And my latest analysis is a succinct overview of the competitors in the biopharma pipeline, along with the clinical trial status, pharmacological action, agreements and collaborations, and stock price trajectory.

The top key players in the vitiligo market today are Incyte and Pfizer, both with active clinical trials (upcoming Phase III and current Phase II, respectively) underway. Other companies with mainly off-label products for use in vitiligo include Astellas Pharma, Bausch Health, Bristol-Myers Squibb, Celgene, Dr. Reddy's Laboratories, Puneet Laboratories, and Sesderma.
For all the optimism surrounding vitiligo therapies from these major pharma companies, there are signs some of them are quite overblown. My biggest concern here is about patient selection criteria, therapy side-effects and frequent relapse after successful treatment. (In fact, smaller biotech startups may hold more hope for vitiligo patients and are most attractive for investors in the life sciences industry.)
The market report delves deep into all of this. It's taken a lot of time and effort to put together. So much so that it would cost you $2,000 minimum elsewhere. But, as one of my loyal subscribers, it's free to you.
Interested? Get ready to dig in.
The full report (UPDATED) - including analysis of 20 biotech startups with vitiligo therapeutics in the pipeline - is posted on our website, exclusively for VR Foundation friends.
But there's no rest for the wicked, as I'm already hard at work on my next report, concerning the price tag of novel vitiligo therapies. (Spoiler alert: it won't be cheap.)
The three largest Pharmacy Benefit Managers in the U.S. are collectively making prescription drug coverage decisions for over two-thirds of Americans. All have a general policy that they will automatically cover any FDA-approved drug that costs $100,000 or less per quality-adjusted life years (QALY). Which of the novel therapies could fit the bill? Stay tuned to find out.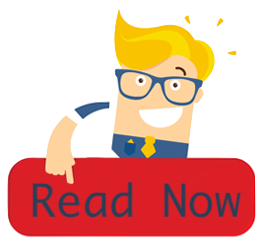 Best,
Yan Valle
CEO VR Foundation
What's better: laser or phototherapy?

In a recent study researchers assessed effect and safety of different laser and phototherapy treatments, such as excimer laser/light, narrowband UVB, UVA and PUVA. No significa...

Can Ayurveda help with vitiligo?

People have used herbs and natural remedies to treat skin conditions for centuries. Vitiligo is an auto-immune condition that causes white patches of skin to develop and expand...