New
A quick update to our exclusive Vitiligo Drug Pipeline Analysis and Market Insights, which helps you understand competitive environment for vitiligo therapies and the key biotech companies involved in vitiligo drug development.
Avita Medical recently announced that the U.S. Food and Drug Administration (FDA) has approved the company's Investigational Device Exemption application to evaluate the safety and effectiveness of the RECELL® System for repigmentation of stable vitiligo lesions. Avita's technology creates a suspension of pigment-producing cells from a small piece of the patient's own normal skin, necessary to regenerate natural healthy epidermis, in under 30 minutes. This suspension is then sprayed onto the patient's white lesions. The healing process takes from several weeks to several months, depending on the lesion size and location. The company will begin a 24-week pilot study with 10 patients in the first half of 2020.
Arcutis Biotherapeutics in-licensed from Chinese company Jiangsu Hengrui Medicine Co an active pharmaceutical ingredient in ARQ-252, a potent and highly selective inhibitor of janus kinase type 1 (JAK1). Many signaling molecules rely on the JAK pathway — especially JAK1 — which plays a central role in immune system function. Arcutis believes this compound has a promising treatment potential without hematopoietic adverse effects typically associated with JAK2 inhibition. Arcutis anticipates initiating a Phase 2a study in the second half of 2020 to evaluate ARQ-252 as a potential treatment for vitiligo. The privately held company raised $166M to develop three dermatological drug candidates.
Bioniz Therapeutics / Almirall has leveraged its proprietary multi-cytokine inhibitor platform technology to develop BNZ-1 for an immuno-dermatology franchise in vitiligo, cutaneous T-cell lymphoma and alopecia areata. The lead product candidate has completed Phase 1 SAD and MAD clinical trials in healthy volunteers and is currently in Phase1/2a clinical development in CTCL. The closing of the option agreement by Almirall to buy Bioniz for $62M, plus additional milestone payments and royalties, will result in the generation of a Bioniz NewCo sometime in 2020.
The full report - including analysis of 20+ biotech startups with vitiligo therapeutics in the pipeline - is posted here, exclusively for VR Foundation readers.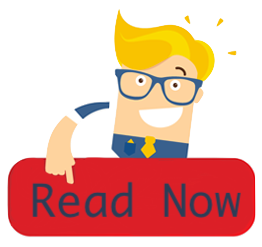 What's better: laser or phototherapy?

In a recent study researchers assessed effect and safety of different laser and phototherapy treatments, such as excimer laser/light, narrowband UVB, UVA and PUVA. No significa...

What causes vitiligo?

Surprisingly, the causes of vitiligo are yet to be precisely established. Researchers know the cause is pre-wired in your genes, just waiting for a bad luck moment. In about hal...

What tests should be done?

A well-trained dermatologist should be able to diagnose vitiligo and distinguish it from contact leukoderma or more than twenty other conditions with similar skin appearance bas...