New
June 25th is a day of celebration of our lives and our community. The first World Vitiligo Day was held in 2011 and has since become an annual, global event. Over the years, its purpose has broadened to include recognition of the bullying, social neglect, psychological trauma, disability. This year's rally and other events were one of the largest and most exciting in history of the World Vitiligo Day. 
World Vitiligo Day 2016 was an upbeat and festive event that drew huge crowds around the world numbering thousands of participants and many more spectators. From Kazakhstan to Italy, India, Kenya, Spain, Cuba, Brazil, Canada and the US people marched the streets and occupied classrooms. Read more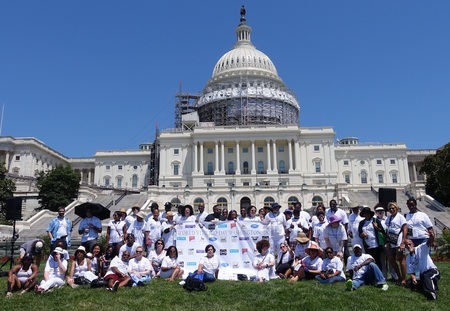 Vitiligo and hearing loss: any connection?

In short, NO. Recent research shows no relationship between a degree of skin depigmentation and hearing loss severity in vitiligo patients. The results of this study showed tha...

How long does it take to treat vitiligo?

Treatment results will vary by person and type of vitiligo. The rule of thumb is that you will need to allow at least 3 to 6 months before you begin to see results from any trea...