New
Report
World Vitiligo Day has once again swept the globe in a day of celebration and action in support of the estimated 100 million vitiligo sufferers worldwide.
Dermatologists are well aware that vitiligo is an under-investigated, non-communicable, autoimmune skin disease that affects one in every hundred people to some degree; it can strike anyone, at any age. General public largely knows that vitiligo causes the skin to lighten in patches across the face and body and it is incurable, some celebrities have it, – but that typically marks the extent of common wisdom. The burden of vitiligo falls particularly hard on developing countries, due to misdiagnosis, little or no access to effective treatments, and widespread stigmatization and discrimination.
World Vitiligo Day (WVD), which takes place annually on June 25th since 2011, brings this 'forgotten' disease into the public eye and is now one of the biggest events of its kind on the planet. And what a day it was for the 2019 event!
WVD is a global initiative, so the campaign international headquarters moves across the globe each year. It was envisioned by a vitiligo patient in Nigeria, built up by a non-profit organization in USA, launched at the university in Italy, then touched down at major hospitals in India, China, the Czech Republic, Brazil and the U.S.
Check official website 25June.org for current news.
USA
WVD 2019 started with a three-day event in Sugar Land town in Texas, organized by Houston Vitiligo Awareness Movement and attended by well over 300 people. Among the many honored guests were Lee Thomas, 4x Emmy-award nominee from Fox2TV in Detroit, TX; Valarie Molyneaux, leader of VITFriends from Boston, MA and Natalie Ambersley, leader of the UK Vitiligo Society.
The U.S. national theme this year was 'The Mental and Medical Journey of Living with Vitiligo – The Journey Starts with Me!', with an impeccable collection of speakers and experts on hand (program, pdf) to discuss the current state of affairs and look to the future. Dr. Amit Pandya – of UT Southwestern Medical Center in Dallas – opened proceedings with a wide-ranging talk, which touched on everything from the importance of early treatment to the dangers of mixing phototherapy with Ayurvedic medicine.
After that, excellent speakers took to the podium with energizing regularity. Dr. John Harris – Head of the Vitiligo Center and Clinic at UMMS, Boston – shared impressive results from Incyte's Phase II clinical trials for Ruxolitinib cream and his outlook for future drugs. Child health expert Dr. Lisa Schuster delivered incredible advice on dealing with the emotional aspects of vitiligo — including the importance of body posture. The inspiring Dr. Pearl Grimes, from the Vitiligo & Pigmentation Institute of Southern California, discussed post-diagnosis coping strategies. 'A Children's House' author Dr. Alanna Bree talked on the emotional and spiritual wellbeing of children with vitiligo, and helped parents and kids at the adjacent conference room.
On the buzzing sidelines, Dr. Kettil Cedercreutz raised concerns about the cost-benefit balance for vitiligo patients, while revealing details of a different treatment approach involving DNA-based therapy with HSP70i. Dozens of tables at the entrance hall were packed with all kinds of products and art from incredible vitiligo talents across the range.
Read more about Opening night, Day 1 and Day 2 with photos.
Vietnam
Next week in Hanoi, Vietnam – headquarters for global WVD 2019 – the theme was 'The Quality of Life of Vitiligo Patients' to promote understanding and help vitiligo patients avoid discrimination and become more optimistic in life. Dr. Nguyen Van Thuong, Director of Vietnam National Hospital of Dermatology and Venereology (NHDV) is an honorary President of WVD 2019. He opened proceedings with an impassioned speech that highlighted the golden opportunity for doctors to absorb vitiligo updates, and for patients to share their life and aspirations with society. A host of stellar speakers followed, starting with Dr. Torello Lotti, of G. Marconi University in Rome (whose vigor and determination were instrumental in the launching of World Vitiligo Day) who presented on 'Herbal Treatment of Vitiligo'.
An equally impressive cast list followed: Dr. Le Huu Doanh, NHDV, on 'The Situation of Vitiligo Comes to National Hospital of Dermatology and Venereology'; Dr. Nawaf B.S.N. Al-Mutairi, University of Kuwait, on 'Life Quality of Vitiligo Patients'; Dr. Michael Tirant, Psoriasis, Eczema and Vitiligo Clinic, on 'Virus, Superantigens and Vitiligo'; Dr. Nguyen Trong Hao, Ho Chi Minh City Hospital of Dermatology and Venereology, on 'Melasma According to View of Photoaging'; and Dr. Davinder Parsad, PGIMER, on 'A Journey: Tissue Grafts to Cellular Grafts', and Yan Valle, CEO of Vitiligo Research Foundation, on 'Social and Economic Impact of Vitiligo'.
Read more about WVD event in Hanoi
Worldwide
But, of course, WVD is a global occasion, so innumerable other events were taking place across the world, both on- and off-line. Here are some of the other highlights:
Australia, Melbourne: the Vitiligo Association of Australia hosted a gathering where its newly appointed secretary Nada Karadzic highlighted the need to celebrate WVD in a spirit of inclusiveness and acceptance. Dr. Adrian Mar lectured on recent advances and cautioned the audience about trade-offs and uncertain benefits of 'natural products' for vitiligo.
Brazil, São Paulo: a team led by Dr. Paulo Cunha (President of WVD 2017) used the day to educate people on the non-contagious nature of vitiligo and highlight the need for investment to improve research. Advertising and word-of-mouth caused large numbers of patients to gather at the newly established phototherapy center.
China, Shenyang: the Vitiligo Research Centre of the Chinese Society of Dermatology, directed by Dr. Xinghua Gao (President of WVD 2015) organized a multi-faceted national event, which saw hundreds of dermatologists spread public awareness of vitiligo through lectures, TV coverage, free consultations and digital chat.
Cuba, Holguin: Dr. Jorge Luis Pérez, President and Founder of Cuban Vitiligo Support and Research Group organized WVD event for patients that generated a mass media coverage, – a rare occasion for a dermatological condition that very few on the Freedom Island have heard about before.
Croatia, Zagreb: 'Living With Vitiligo' event took place at the Clinical Hospital Centre's Department of Dermatology and Venereology. Psychologist Domagoj Mihatovic gave a talk, followed by round table discussions involving Dr. Andrija Stanimirovic, patients and physicians, and a TV show with Dr. Maja Kovacevic participation the next day.
France, Paris: The French Vitiligo Association (Association Française du Vitiligo), Europe's oldest vitiligo support network since 1992 organized rallies to create vitiligo awareness on June 25th, all over France.
India: WVD conference, celebration events, and awareness campaigns were organized in cities like Patna, Mumbai, Aurangabad, Bengaluru, Mangaluru, and Tiruchi where the first National Convention for Vitiligo was organized by the Leucoderma Awareness Movement. Mamata Banerjee, Chief Minister of the Indian state of West Bengal also took to Twitter to spread awareness on chronic skin condition.
Iran, Tehran: program at the Research & Training in Skin Diseases & Leprosy Centre included an opening lecture from directors Dr. Dowlati and Dr. Firooz, followed by Dr. Seraj on pathogenesis of the disease, Dr. Kashani on medical treatments, while Dr. Mousavi and Dr. Ayatollahi demonstrated surgical therapies.
Kazakhastan, Shymkent was a

third major hotspot for WVD 2019 activities

. Dr. Aliya Kassymkhanova and colleagues from the Regional Dermatovenerological Hospital coordinated a nation-wide, week-long vitiligo awareness campaign, with over eight hundred participants attending series of lectures on vitiligo and other hypopigmented skin conditions, new treatments, quality of life, and more. Live demonstrations of surgical techniques also took place at the hospital, – a regional hub for vitiligo research and care, and a home base for 'Vitiligo School' for patients since 2010.
Monterei, Mexico: Dr. Jorge Candiani hosted an event at the Monterrey University Hospital, where patients enjoyed a series of talks, and were given small gifts, before enjoying a drink with the assembled medics! The event was covered by TV and newspapers. Dr. Karen Ferez also held artistic WVD celebrations in Mexico City.
Myanmar, Dr. Vernette Sann coordinated and oversaw multiple WVD events in three separate hospitals – 'All About Vitiligo', 'Is Surgery the Answer to Vitiligo Treatment?' and 'Can Vitiligo be Cured?', which were all covered by national TV and print media. Their next year's theme is 'Vitiligo – A Holistic Approach'.Lybia, Dr. Gamal Duweb – President of the Libyan Society of Dermatology – and his brave staff still marked World Vitiligo Day, even though the country is locked in civil war.
Russia, Moscow: Dr. Konstantin Lomonosov hosted celebrations at Moscow's 1st Medical University, with free consultations for dermatology department patients, and lectures to residents. Dr. Lomonosov also announced that a specialized vitiligo clinic – the first of its kind in the sprawling mega-city – would open by the end of the year.
Saudi Arabia, Mecca: Supermodel Winnie Harlow and Shahad Salman, a Mecca-based model, were featured together on the cover of Vogue, the world's most influential fashion magazine. With its latest cover, Vogue Arabia sends a positive message to today's social media obsessed world about the importance of inclusivity and vitiligo's representation.
South Africa: Dr. Noufal Raboobee oversaw events in hospitals in both Durban and Cape Town, which featured talks by Prof. Aboobaker, Dr. Khoza, Dr. Sacoor and Dr. Sibisi to help patients better understand their own relationship with vitiligo. The events were covered by radio channels, while a 1-hour national TV show on vitiligo screened the same day. The ambitions for 2020 are set to involve other provinces in WVD celebrations.
Sri Lanka: Dr. Ajith Prasanna Kannangara organized the country's first ever WVD celebrations that reached out to every corner of this beautiful island. The event included social media activity, a major TV show, and an education program for patients and medical staff at Base Hospital, Balapitiya. Lectures were also given by Dr. Hettiarachchi, a senior medical officer and a psychologist Dr. Wickrama.
the United Kingdom, Sheffield: Dr. Andrew Thompson from the University of Sheffield gave a special WVD lecture: 'Addressing the Psychological Needs of People Living with Skin Conditions: What Works, What is Available and What we Need to Do'.
Once again, World Vitiligo Day campaign has highlighted the strength, ingenuity and determination of patients, medics, support workers, volunteers and everyone else connected with the wonderful global vitiligo community. It was truly a day to remember, like an outstanding WVD conference in Boston back in 2018.
In 2020, WVD headquarters will continue its international journey and come to the capital city of Serbia, under the honorary presidency of Prof. Ivana Binić, MD. Leader of the Serbian Vitiligo Support Group, Slobodanka Mijatovi will be in charge of patient communication and coordination.
World Vitiligo Day USA 2020 conference themed "Embrace, Empower, Educate" is organized by Minnesota VITFriends and will be held on June 26-28 in Bloomington.
Photos
Vietnam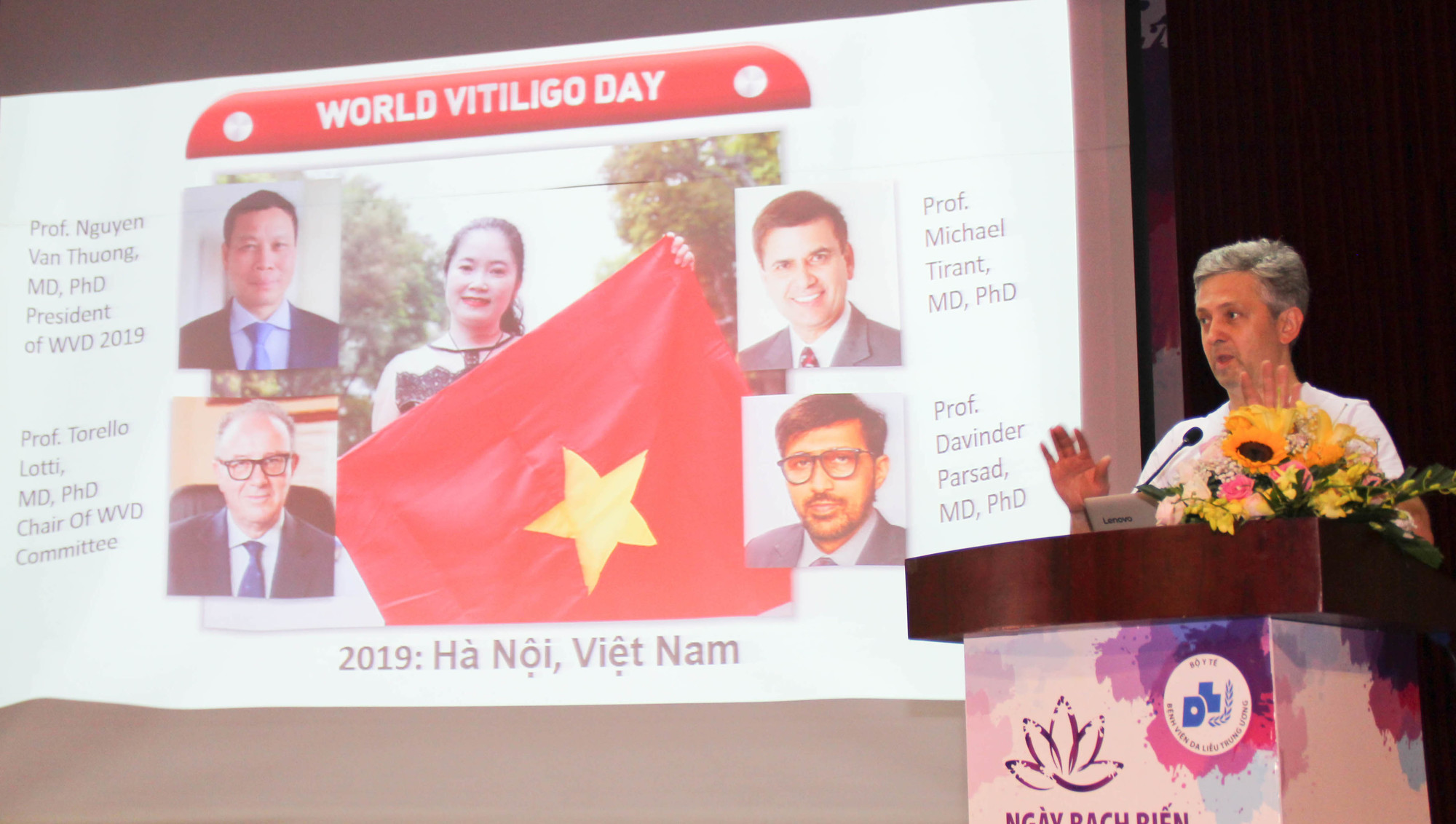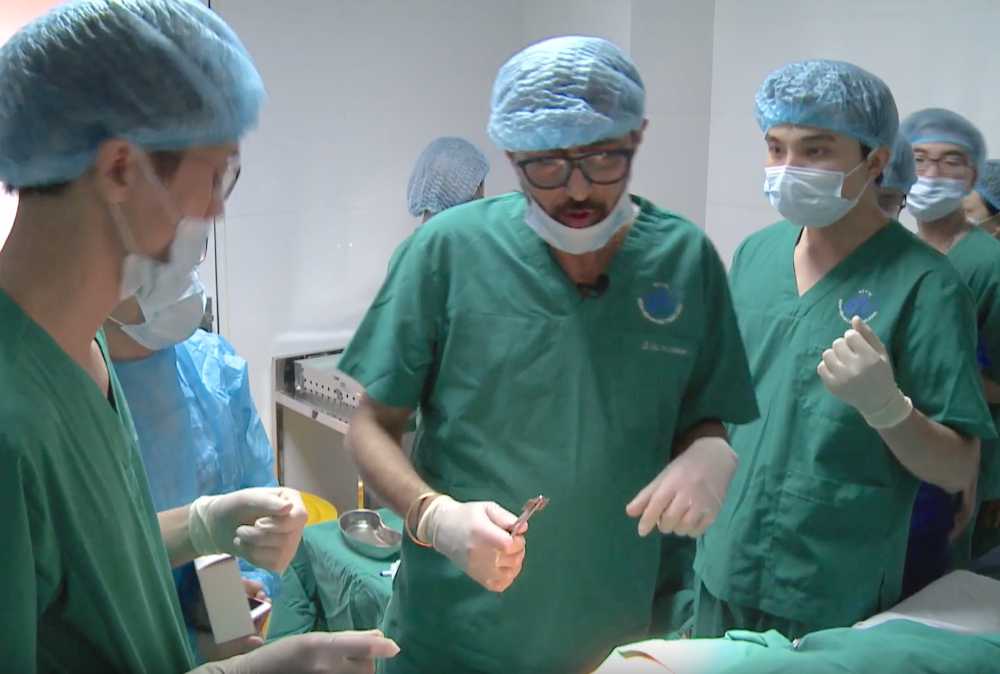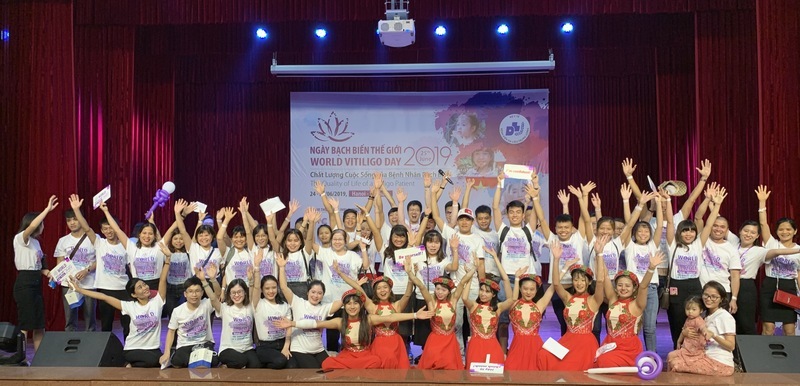 USA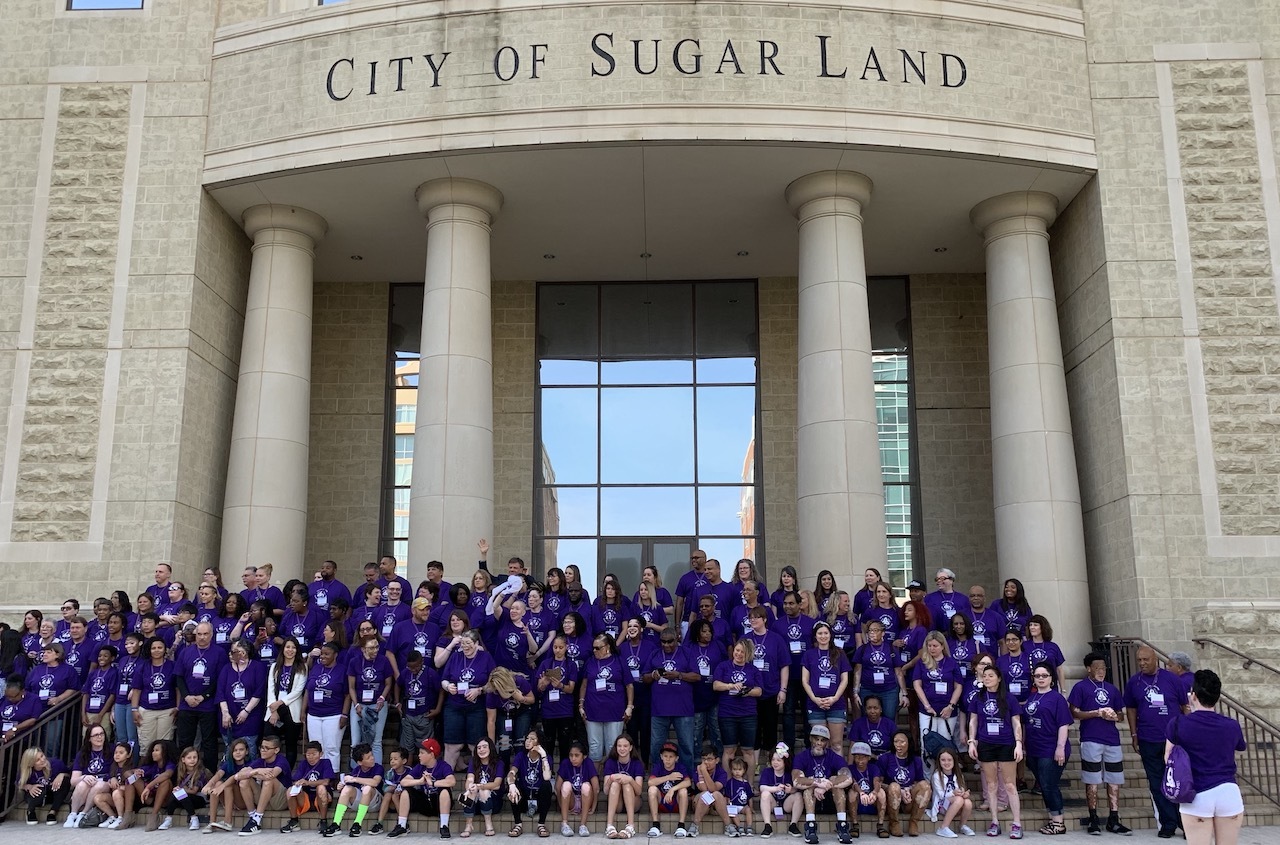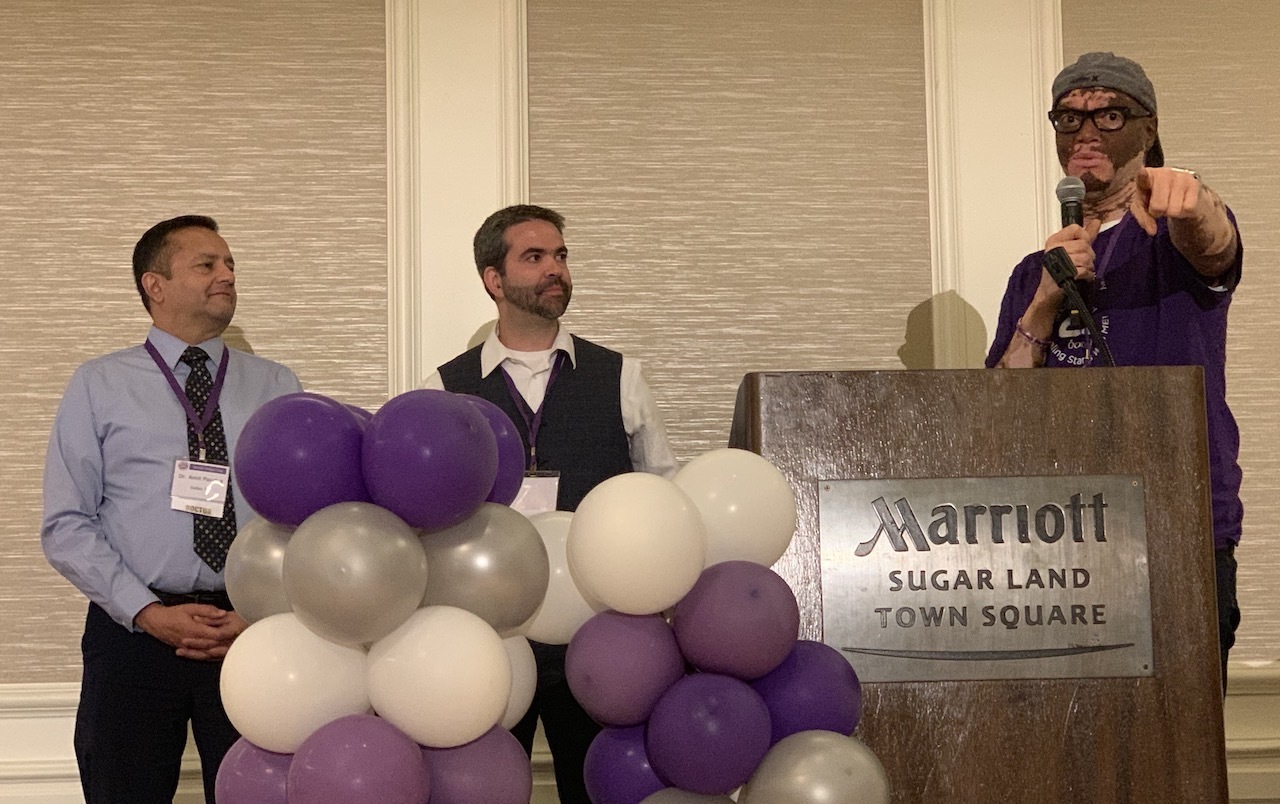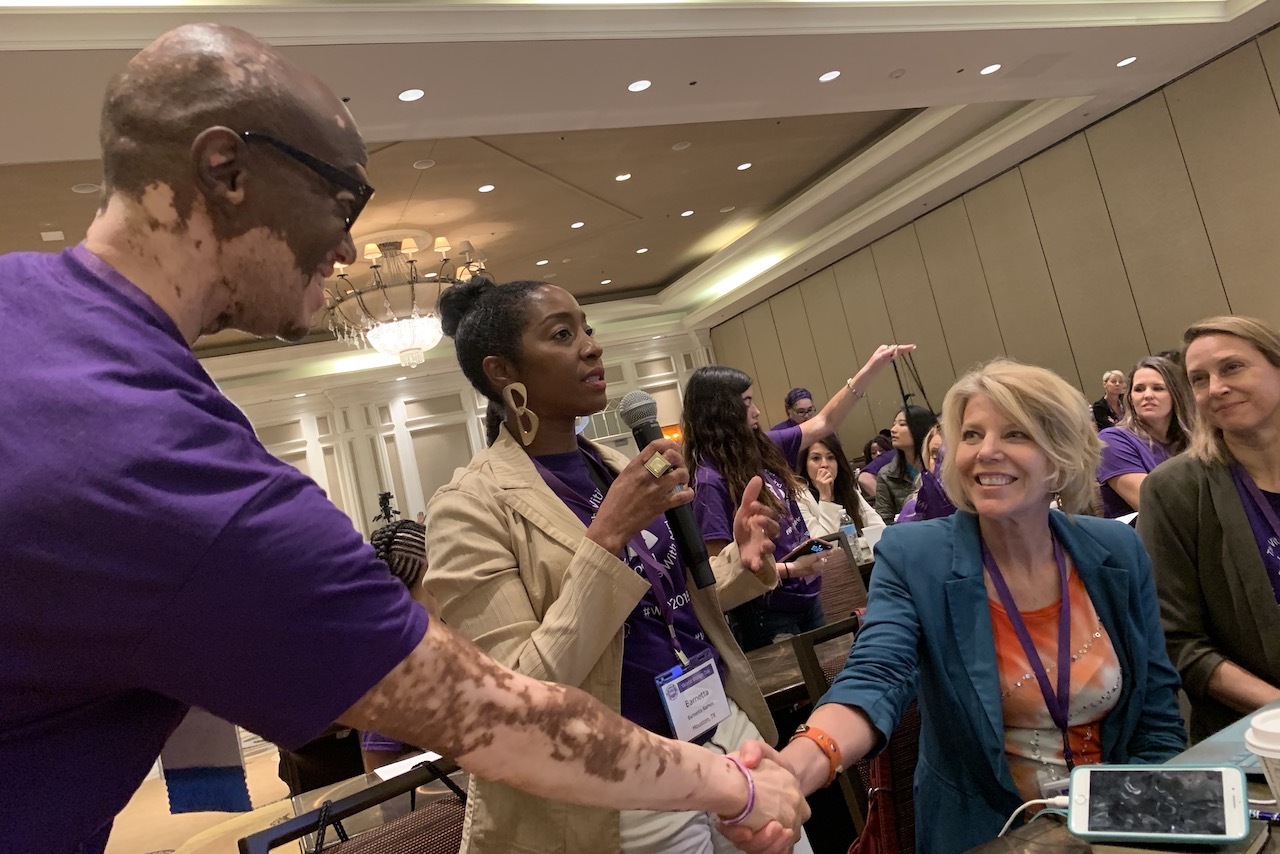 Australia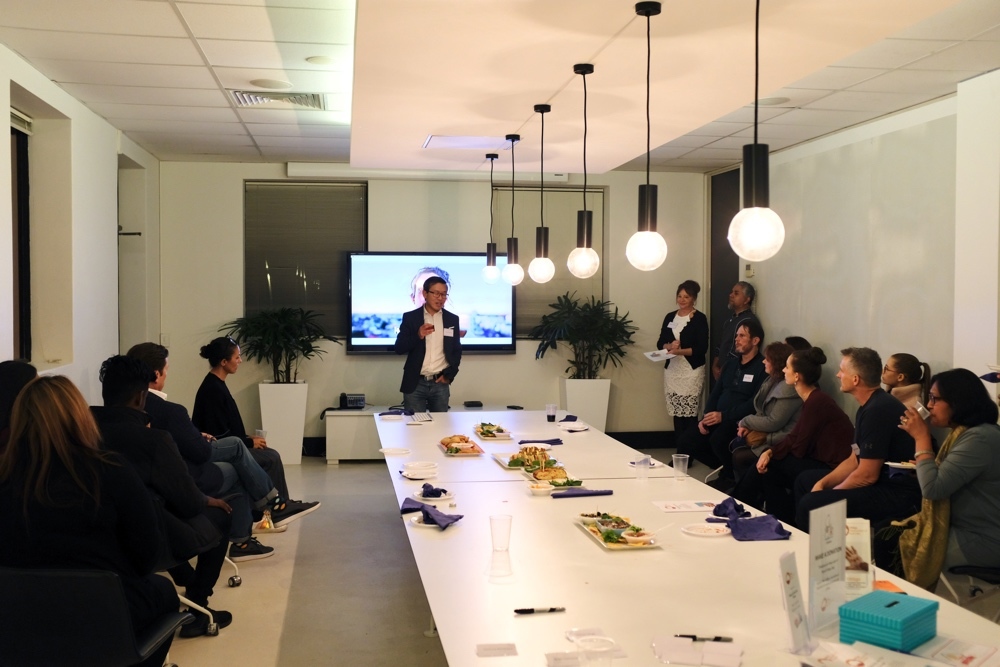 India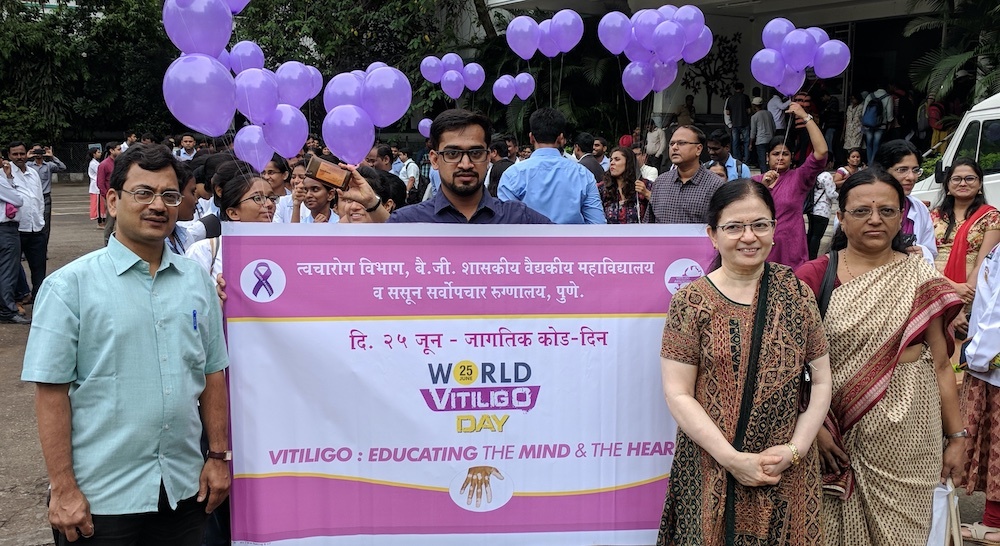 Brazil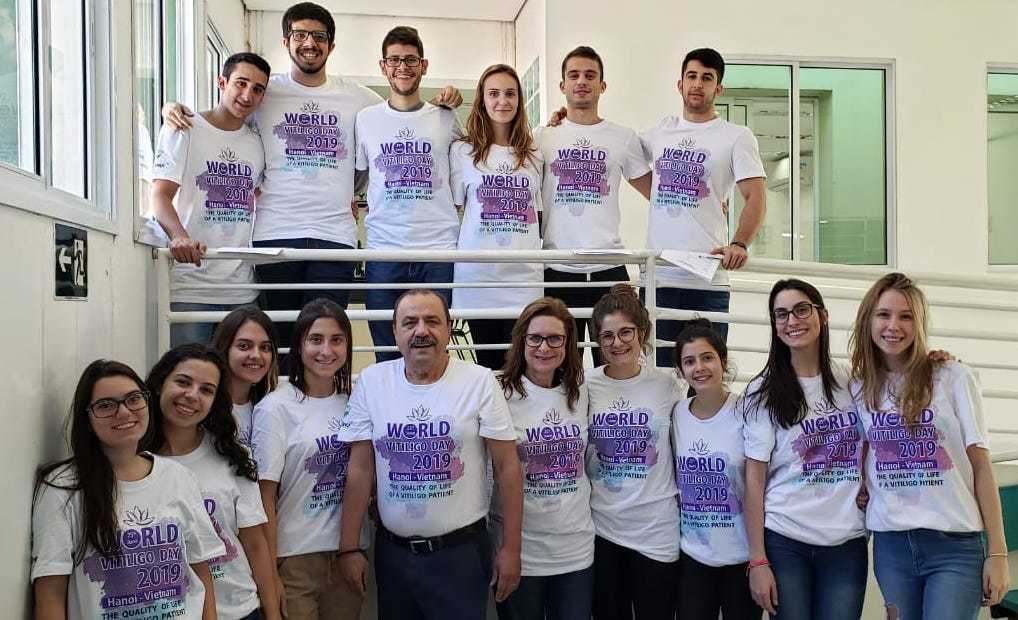 Croatia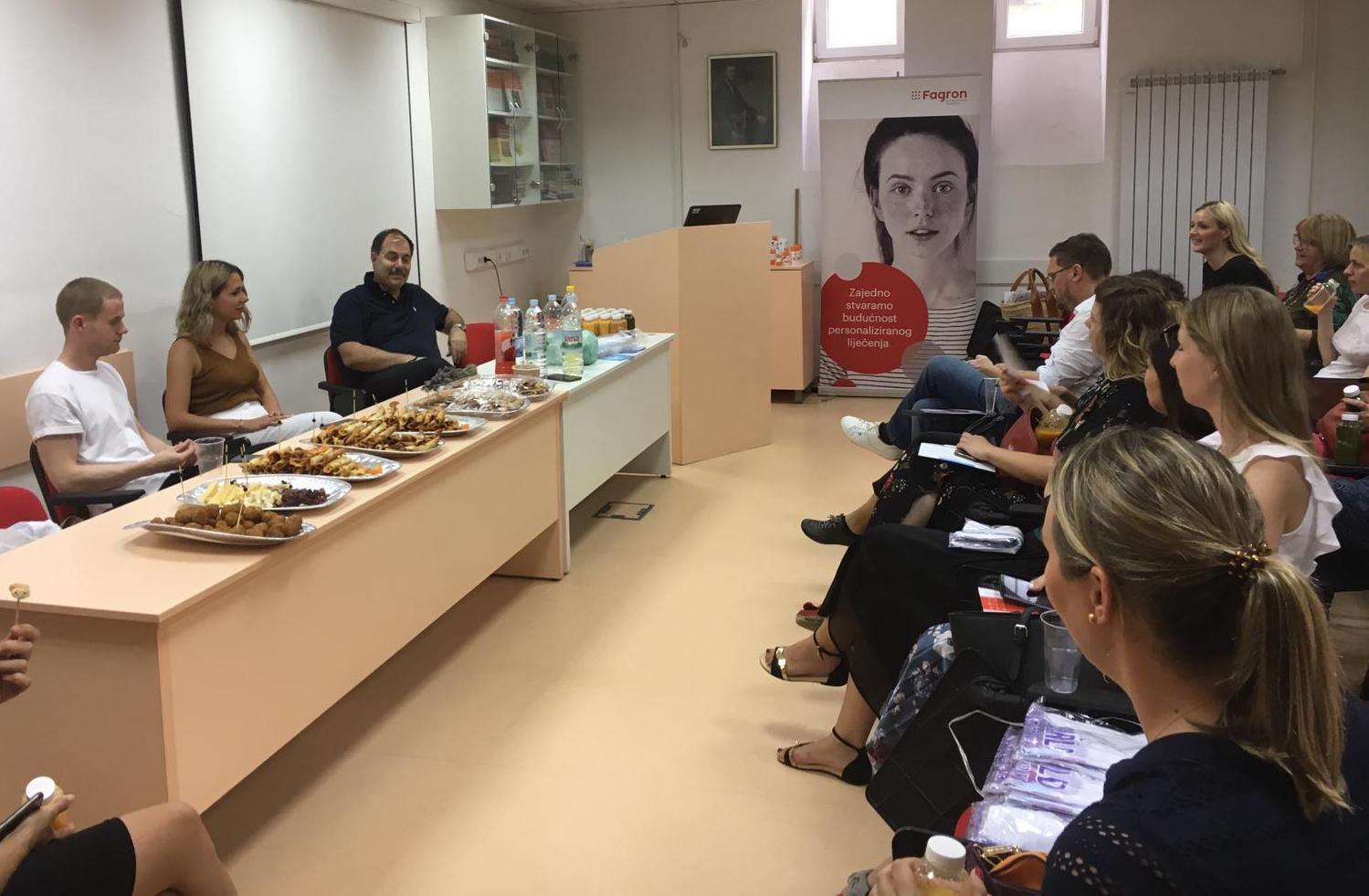 Mexico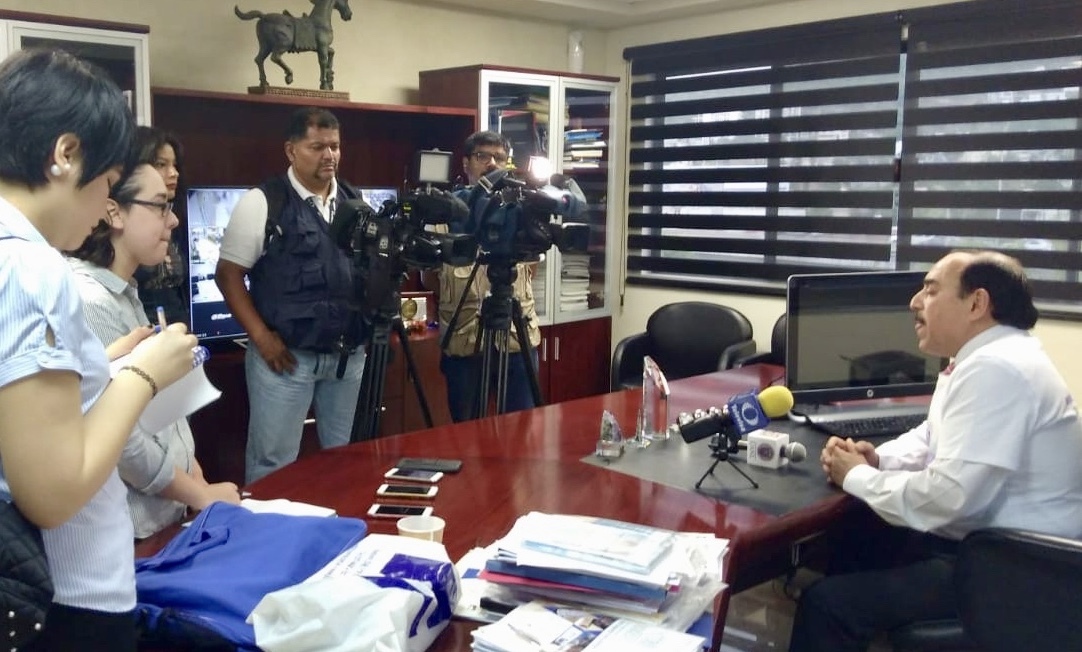 Myanmar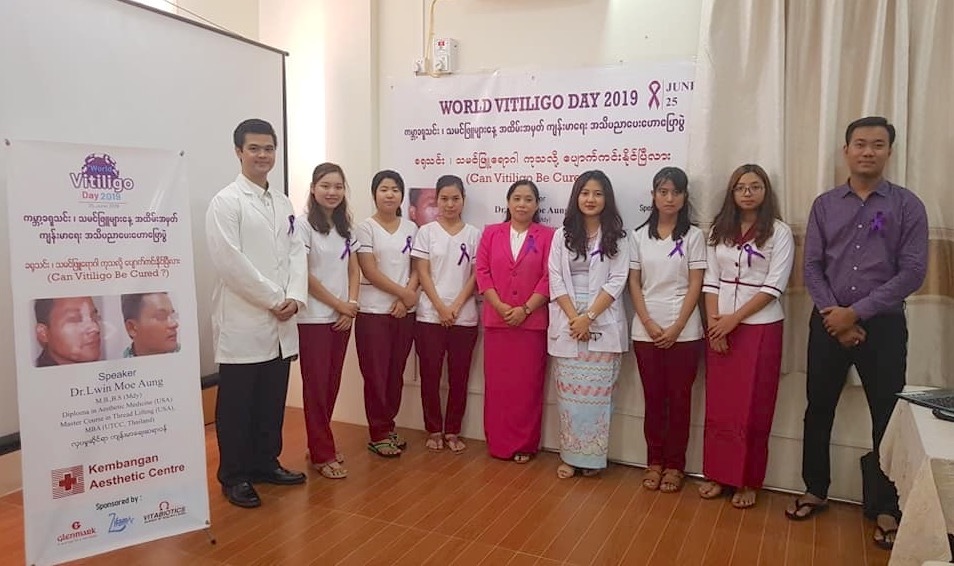 Iran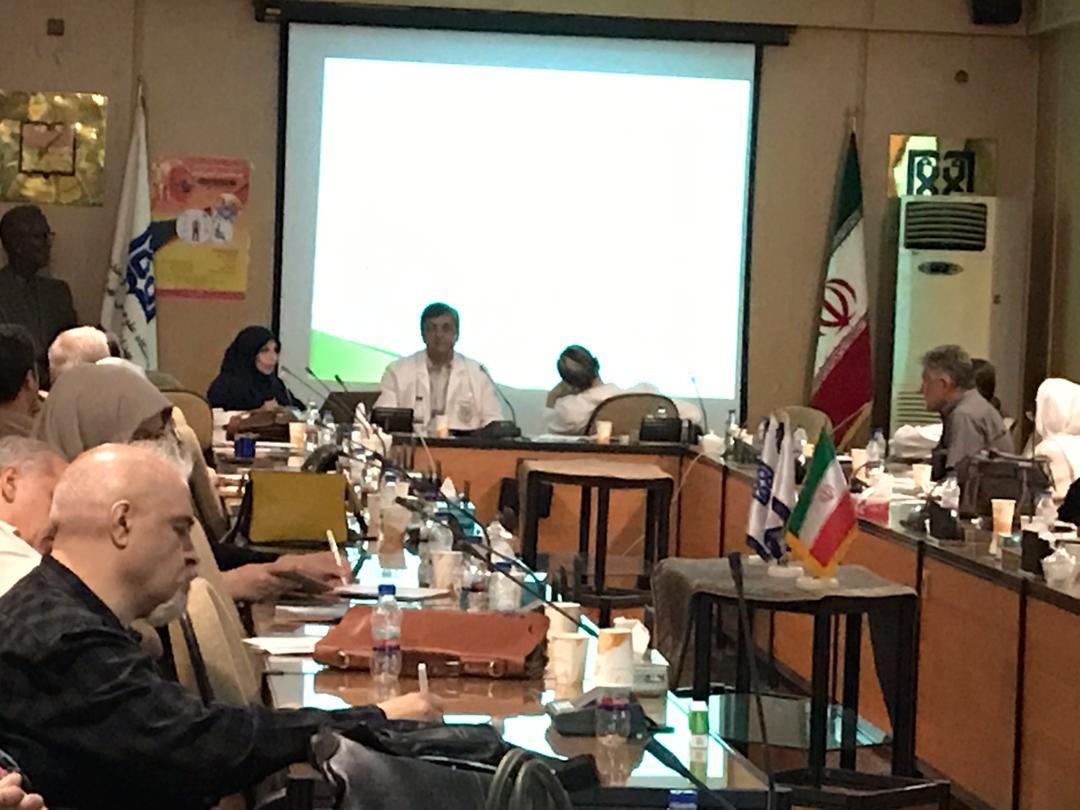 Saudi Arabia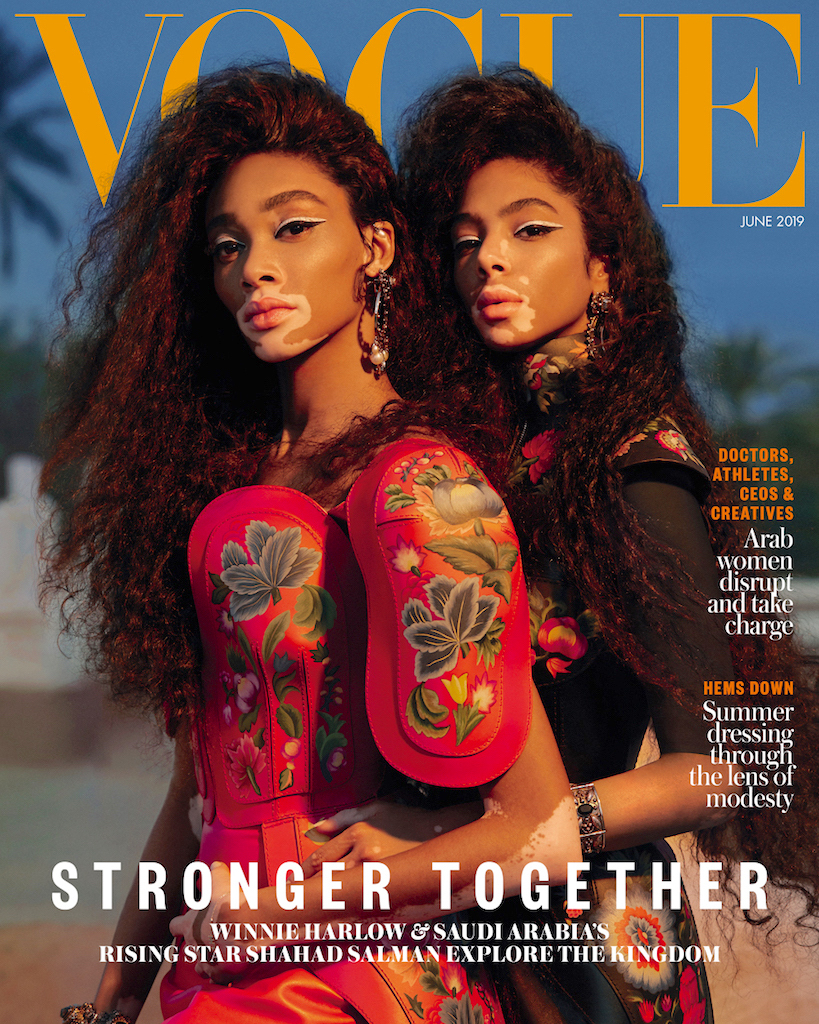 South Africa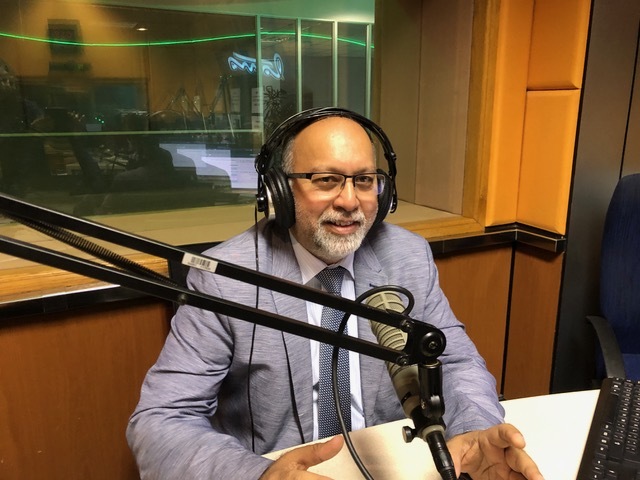 Sri Lanka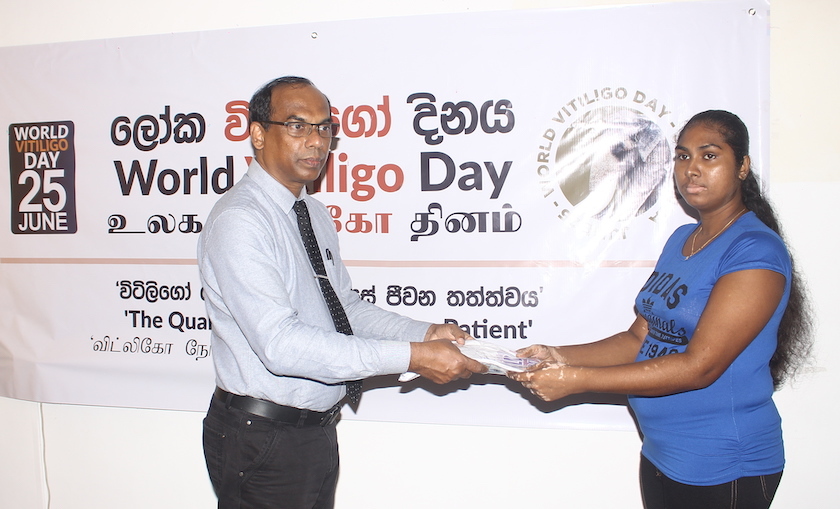 Videos
Who is prone to vitiligo?

Scientists know that some people are genetically predisposed to a specific group of autoimmune diseases – including generalized vitiligo – but do not know who and why.It doesn't...

Will it spread?

Vitiligo activity may vary considerably from person to person. The natural course of vitiligo is truly unpredictable but usually progressive. The most recent VALIANT study on v...